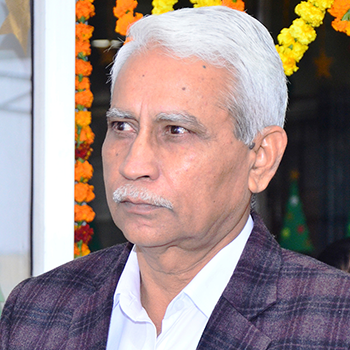 Manager's Message
Quality education is the foundation of a bright future for the entire nation. The Pioneer Montessori School has been a true pioneer in providing quality education and has been imparting the same for nearly six decades. Came into inception in the year 1963 with just two students, the Pioneer Montessori School has today branched out into a full-fledged degree college. The school has branches across the state, approved and affiliated by CBSE, ICSE and UP boards. Pioneer Montessori School has been fully committed to holistic development of its students. Today, when strong winds of erosive culture are shaking the pillars of moral and social values, Pioneer Montessori School lends strength to social and family fabric by blending the right values in education. Therefore, with the passage of time, according to the needs of today and the future, by accepting the changes, corresponding changes are taken for the education and responsibility of the students
The credit of the success of Pioneer Montessori School goes to Shri Brajendra Singh the chairman and the guiding light who has always been the beacon of strength and motivation for the qualified and dedicated staff of PMS.
"By imparting quality and future-ready education, we have always endeavoured to ensure a bright future for all our students. We are confident that wherever our alumni will go the world over, they will make a good name for not only themselves but also for the country." said Shri Brajendra Singh. "We believe that we must adopt what is good in other cultures but should not be swept off our feet. The strength to follow our dreams comes from our six decades of rich experience, pride of producing achievers and utilising education as a means of transforming the society." he added.
PMS donated Rupees Three Lakh to the Indian Red Cross Society and Rupees Two Lakh to Dr. Dinesh Sharma, Former Deputy Chief Minister of Uttar Pradesh to fight against Covid- 19.
Er. Brajendra Singh